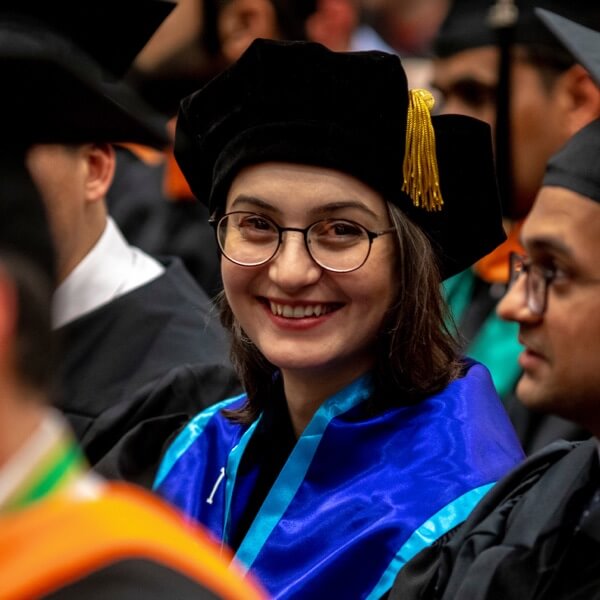 Get a 15% discount on graduate programs this Fall.
To commemorate our 150th anniversary, Missouri S&T alumni will be eligible to receive a 15% tuition discount for full-time on-campus graduate degree programs starting with the Fall 2021 semester. Current and new students with a bachelor's or graduate degree from S&T, UMR or MSM are eligible.
How to Receive the Discount
Current Students
Ready to apply for the discount? Complete this form and drop it off at the Registrar Office located at 103 Parker Hall. Please remember to submit this form at the start of each semester to receive the discount.
Cannot be combined with an assistantship or any other financial incentives, such as government/corporate sponsorship, full or partial scholarship, or sponsorship, employee/dependent discounts.
Maintain full-time enrollment (9 credits/ Fall or Spring, 3 credits in the summer) as an on-campus student; students in their final semester of their degree program may be enrolled in less than 9-credits.
Available for the summer, fall and spring terms. Must submit an Alumni Discount form at the start of each semester to the Registrar Office
Cannot be applied retroactively
Not applicable to students enrolled in a graduate certificate program
Cannot be redeemed for cash
Note - at any time if any terms and conditions are not met, any discounts applied for that semester will be removed and the student will be responsible for the previously discounted amount.