Living on campus is one of the most exciting parts of going to college. You'll find ways to connect with others - socially, recreationally and academically. Each residence hall is equipped with computer labs, laundry facilities, quiet floors, television and wifi, and you will have access to several locations on campus to grab a meal or quick snack.
Living on campus makes it easier for you to get involved. Living in residence halls enables participation in hundreds of personal development and social programs.

You'll meet and learn with students with diverse perspectives. As an added bonus, classes, clubs and organizational meetings are just a short walk away.
Visit S&T
Take a campus tour
Want to tour our beautiful campus located in the heart of the Missouri Ozarks? You can schedule a visit and even take a virtual tour, right from your PC or smartphone.
Visit campus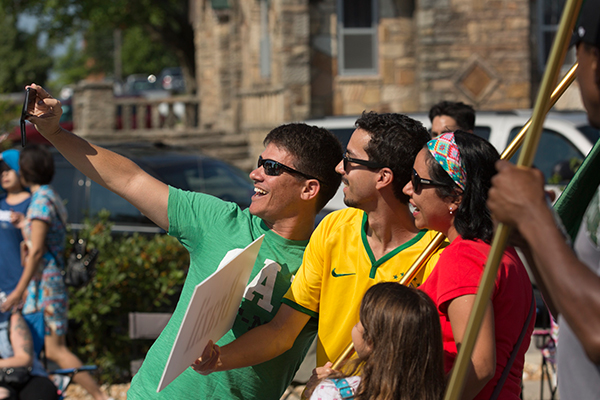 The perfect place to live and learn
Rolla is located in the heart of the beautiful Ozarks and just a few hours drive from major cities. From scenic waterways and trails to dining, shopping and community events, Rolla has something for you.