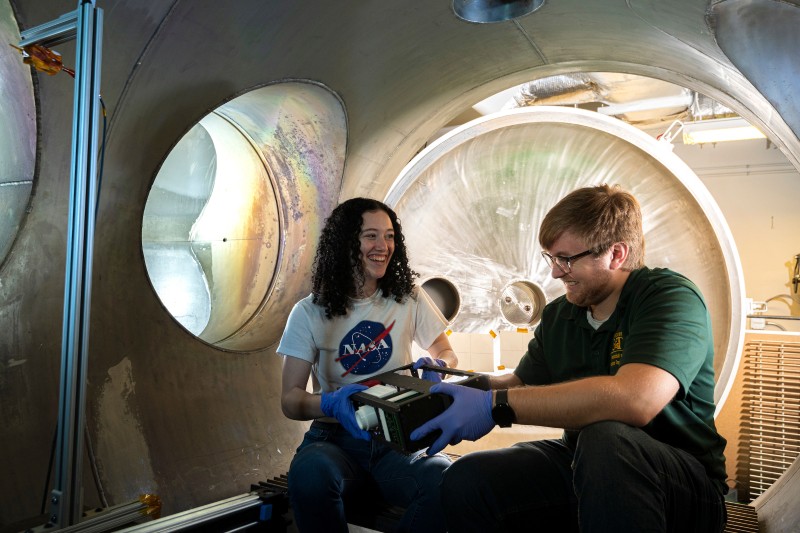 Make S&T part of your equation.
If you're looking for nationally ranked faculty, state-of-the-art research centers and programs that lead to top salaries, you've come to the right place.
Application Deadline
Application Process
Application Requirements
Admitted Students
Application Deadline
Application Process
Application Requirements
Admitted Students
At Missouri S&T we value our students. In our commitment to your education, we've put together information specifically for Missouri S&T undergraduates to help with your transition to becoming a graduate student at S&T. Visit the Graduate Education website for more information.
Questions about applying:
1. How do I apply?
Apply here! You will create an account and will be able to save your application at any stage. You will also be able to access your application status portal through this same link after a decision has been made.
2. What are the application deadlines?
Our priority application deadlines are listed here. Missouri S&T operates a rolling admissions process and we will accept applications after these deadlines.
3. I have difficulty paying the application fee. Are there fee waivers available?
Fee waivers may be provided for event attendance, in-person or virtual. Please keep an eye on your email and the graduate events website to view our upcoming events that will offer a fee waiver.
4. Do you accept three-year degrees?
We do not accept 3-year degrees unless you are from a country which is a participant in the Bologna Process. Your degree must be the equivalent of a 4-year bachelor's degree in the U.S. If your degree is a 3-year degree and your country is not a participant in the Bologna Process, you must provide an official World Education Services (WES) Evaluation proving that your degree is the equivalent of a 4-year U.S. bachelor's degree.
5. How do I know if all required application materials have been received?
You can check to see if your application is complete by visiting your application status portal. Here, you will see red "X"s if you are missing a document. If we have received your document, you will see green check marks.
6. When will a decision be made on my application?
Once we have received all required application materials, your application will move forward for review. You will receive an email once an admissions decision has been made, which typically takes 2-4 weeks. At that time, you will be able to login to your application status portal to view your admissions decision letter.
Tuition, scholarships, and funding:
1. What funding options are available?
We offer a number of fantastic scholarship and funding opportunities for our students at both the master's and PhD level. Please review the Graduate Education website for more information on opportunities you may qualify for.
2. How much are the tuition and fees?
You can find the cost of attendance here.
3. Do I need to pay an enrollment deposit?
International on-campus students will need to pay the enrollment fee before the International Enrollment team can proceed with processing your I-20 documents. This fee lets us know that you do intend to enroll at S&T and are actively working on your application materials. It is non-refundable but when you enroll, it will be credited to your student account. The enrollment deposit will be credited to your student account and is non-refundable. Please check your application status portal to make this payment.
I-20 and visa process:
Please refer to the information provided on the International Enrollment website.
Deferring your admission:
To initiate a deferral, please contact the Graduate and International Admissions office using the contact information at the bottom of this page.
Arrival to campus:
1. How can I get from the St. Louis Lambert International Airport to Rolla?
We provide a free shuttle service to all incoming international students who arrive at the St. Louis Lambert International Airport. You will receive more information on this via email once you have received your I-20.
2. Will you provide temporary housing?
We do not provide temporary housing. Please utilize local hotels and AirBnB locations if you require temporary accommodation.
3. How can I find permanent housing in Rolla?
There are multiple on-campus and external housing options for graduate students. Check out the resources here for more information.
Health requirements for international students:
Please visit the Student Health Services website for information on international student health requirements for enrollment at Missouri S&T.
Connect With Missouri S&T
Come to one of our events
Explore S&T through a variety of events showcasing our programs, the graduate application process, writing personal statements, and more.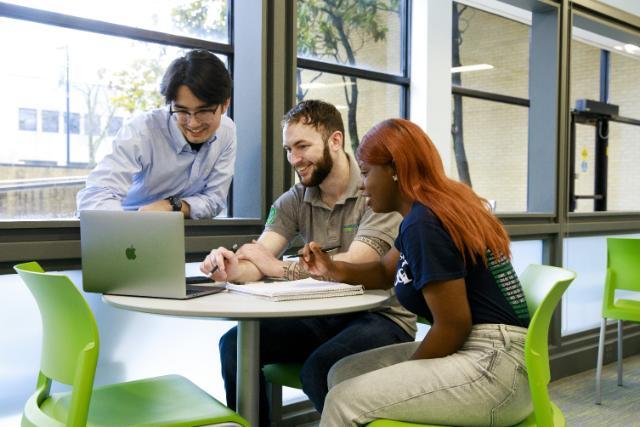 Domestic students
International students
Mailing Address
Graduate and International Admissions Office
G-2 Parker Hall, 300 W. 13th St., Rolla, MO 65409